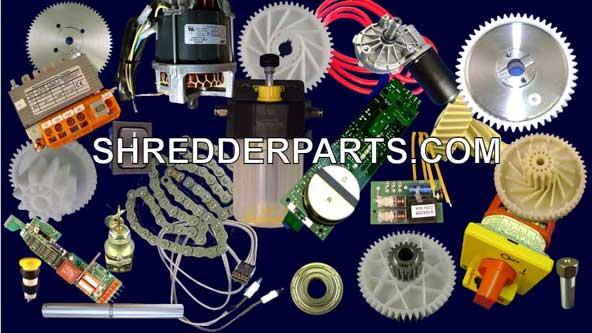 WELCOME TO SHREDDERPARTS.COM
 
We offer repair and replacement paper shredder parts for most models of Destroyit, Datatech, Intimus, MBM, Ideal, and Olympia paper shredders as well as spare parts for many other major commercial and Industrial paper shredding machines designed for document destruction. We sell all sizes of paper shredder gears, switches, blades, etc. to facilitate your repair. We also have shredder replacement parts for crosscut paper shredders, microcut, and strip cut paper shredders.
We stock many commercial paper shredder parts and also we can special order that hard to find paper shredder part.
Please click on the links in the menu to find parts for your paper shredder